Following rumors circulating these past few days that Cynthia Bailey's bachelorette party got a little more than wild, some of the "Real Housewives of Atlanta" cast members quickly started clearing their names of any alleged freaky deaky activity, chile!
A report from Page Six alleged that two stars of the show had a threesome with a male stripper. There was also some suggestion of "girl-on-girl" action at the party that allegedly went all hours of the night.
Page Six said the tea came from a source who allegedly witnessed it all! The source said alcohol was involved and that the nine or 10 guests who were in attendance were really drunk.
Apparently when the majority of the party went to bed around 5 a.m., two of the girls allegedly continued the party in a private room with a male stripper hired for Cynthia's bachelorette party.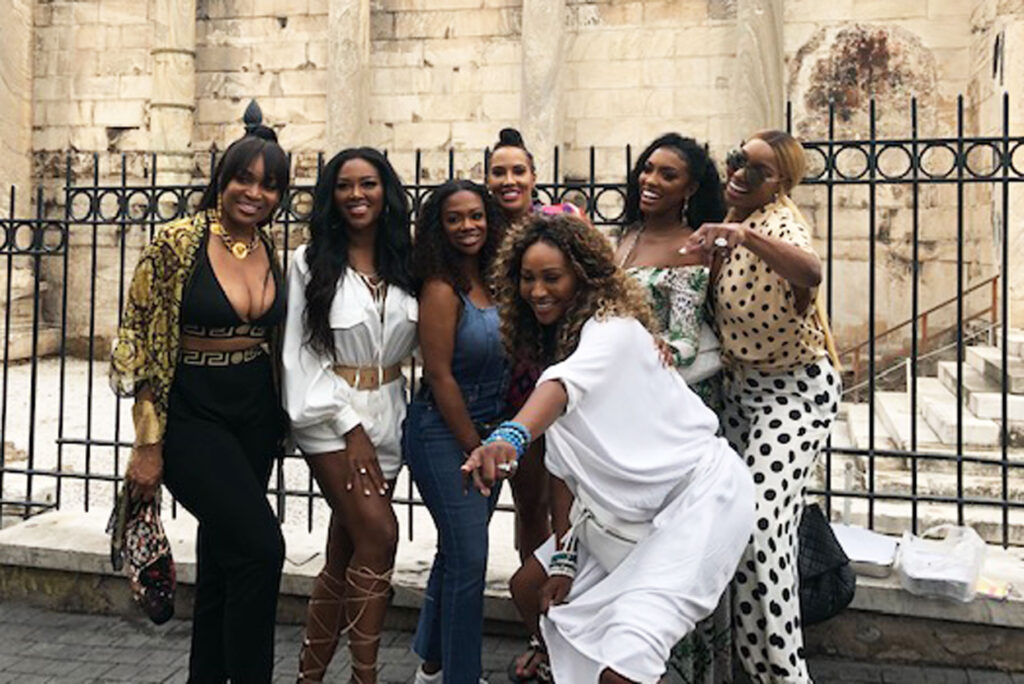 Some of the ladies quickly took to social media to clear their name in some subliminal posts. One person even asked Kenya Moore if Kandi was involved in the action, but Kenya replied that Kandi was not.
Then Wendy Williams chimed in with her two cents and identified the male performer who allegedly hooked up with the ladies. See below for the tea!
B.O.L.O took to his Instagram page to clear his own name and said that nothing went on between him and the ladies, adding that he didn't need any more "unnecessary mileage on my d**k."
Whew! Guess we'll have to watch the upcoming season to see who was doing what, chile! Stay tuned!