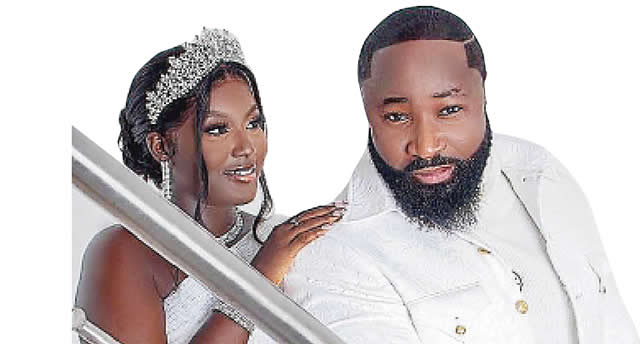 It has been over a week that popular singer, Harrison Okiri, better known as Harrysong, signed the dotted lines with his soul mate in Warri, Delta State, and the new groom is ecstatic about the journey ahead.
In an interview with Sunday Scoop, the Alterplate record label founder stated that he purposely opted for a wedding in Warri because he did not want too much media frenzy.
He said, "Being married is good. I feel complete. Now, I have a companion. I have someone that sincerely has my back and I am building my life with. A lot of people were hoping or thinking that I would have a big Lagos wedding but I did not want too much media frenzy around us. Marriage is something very personal and serious to me, so I wanted it to be as private as possible. If I wanted to do a society wedding for status sakes, it would have held in Lagos and it would have been a funfair. But I chose to go to my home town in Warri to do it right and well.
"I don't want to talk about my marriage too much because people become inquisitive and I don't want to put our homes in the public sphere. That brings problems. I love to keep my home private. Once you bring your marriage on social media, it could breed unexpected things."
Advising eligible bachelors, the new groom said, "My first advice to any eligible bachelor is― get off social media when you want to be serious in the search for a life partner. Social media has destroyed homes and made it seem like there are no good people except homosexuals, home wreckers or people with questionable characters. Just be real and true with yourself, there are good men and women; not everyone is bad. Social media has cast a lot of people in bad light."
Speaking on his new project, Harrysong said, "I am back in the studio to focus on my music career. I am about to release an album titled, God Amongst Men and I have started work on it with my team of about 40 people. Not all men can be gods on earth because many are called but few are chosen. The power of music is given to very few and the grace of manifestation is few. I would win a Grammy Award. It might not be now but when it comes, the world would see it."
Copyright PUNCH.