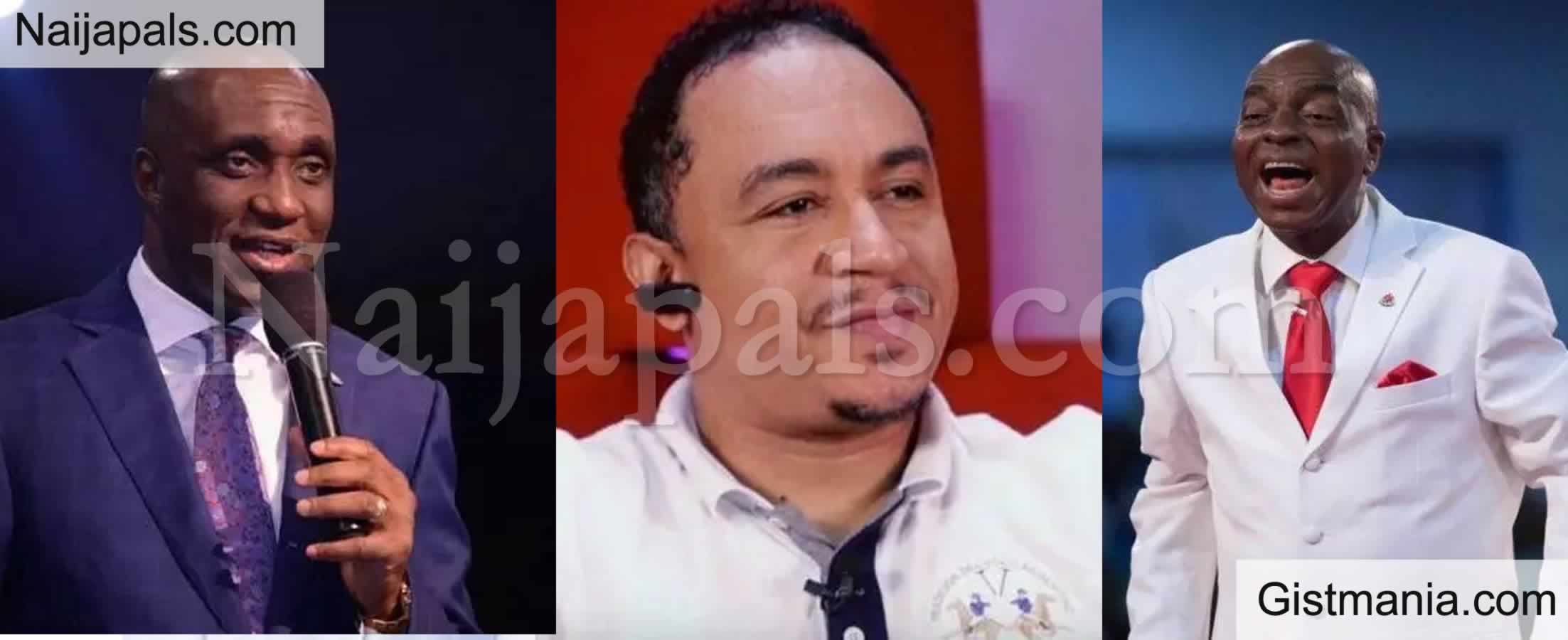 Senior Pastor and Founder of Salvation Ministries in Port Harcourt, Pastor David Ibiyeomie sent a strong warning to On-Air Personality, Daddy Freeze for insulting Bishop David Oyedepo.
In the video, Pastor David Ibiyeomie warned Daddy Freeze not to insult his father, David Oyedepo, else he would tear him apart.
This is coming after Daddy Freeze disagreed with Oyedepo over his statement on marriage.
Taking a slight dig at Bishop Oyedepo, Daddy Freeze had said being married for 30 years doesn't make one a marriage expert. He said at that time;
" The fact that you have been married for 30 years does not necessarily make you an expert on marriage. A prisoner in prison for 30 years is still not an expert on penitentiary system. Also the fact is that you are single, separated or divorced doesn't disqualify you from giving marital advice. Paul and Christ gave most of the New Testament advice on marriage neither were married "
Pastor Ibiyeomie has now sent out what can be regarded as one of the most vocal reply by any Nigerian pastor to Daddy Freeze.
In the video warning David Freeze, Pastor David Ibiyeomie was cheered on, apparently by the congregation, who agreed with his warning.
Video not supported.
People have reacted to the video of David Ibiyeomie's message to Daddy Freeze. Many expressed their disappointment that a Christian Leader made such statements. Here are some of the reactions.
Daddy Freeze has been a very outspoken critic of Nigerian Pastors and some practices of Pentecostal Churches. The OAP has been critical of tithing and some doctrines. However, this is the first time a Pastor will be directly confront or reply Daddy Freeze.