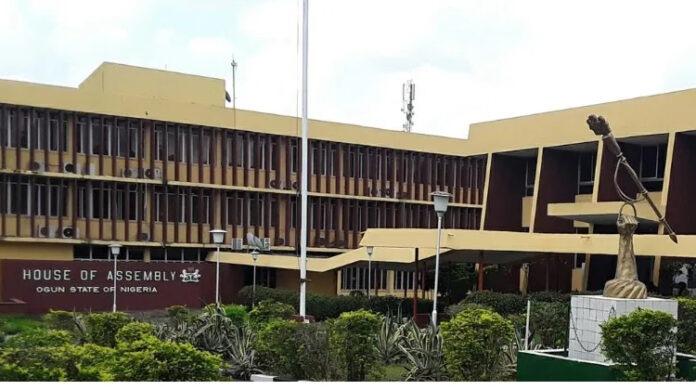 NO fewer than 53 casual workers have been sacked by the Ogun State House of Assembly for demanding regularisation of their status.
Most of the affected workers engaged as drivers, cleaners, watchmen, and in some cases, personal and office assistants, had university degrees, or equivalent, and Ordinary National Diplomas.
It was gathered that, as casual workers, most of them were paid between N12,500 to N15,000 monthly.
The sacked workers had complained about working under conditions they described as 'modern day slavery'.
They had appealed to the management of the assembly as well as Governor Dapo Abiodun to regularise their appointments, taking into cognisance the number of years they had put into service.
Following their complaints, the Clerk of the House, Deji Adeyemo, was said to have summoned them to a meeting and cautioned them against speaking to the media about their plight.
However, upon resumption of legislative activities in January, the Director of Administration and Supplies, Adewale Gbadebo, announced their sacking via a message posted on a WhatsApp group created for the casual workers.
It read, "I am directed to inform all office assistants to report to the office for the New Year cash gift from the House as well as December 2020 salary.
"I am also to appreciate you for your commitment while serving in the House and pray that may God Almighty grant you success in your future endeavours. Thank you."
Our correspondent gathered that none of them was given an employment letter.
One of the affected workers who spoke on condition of anonymity, said, "We got the message on January 4, 2021, that was the first working day of the year. It was very pathetic."
Further investigation by our reporter revealed that about five of the sacked casual workers were retained with a proviso that they would be paid by the lawmakers they work with.
Isaiah Adewale, a graduate of Tai Solarin University of Education, was one of those retained as the driver of the Speaker, Olakunle Oluomo.
The affected workers expressed concern that the state chapter of the Nigerian Labour Congress failed to come to their rescue.
Chairman of the House of Assembly Service Commission, Waliu Taiwo, on Sunday confirmed the disengagements.
He said, "Yes, I am aware (that they have been sacked). You know employing casual workers is a way of helping people, but it is illegal. Now, the House is short of staff and we are making a case so that they can employ some staff. After those people left, that place is now empty.
"We are making the case; I have already written a memo. Until we get the approval from the governor, we may not be able to do anything. When we get the approval, definitely, some of them will be considered."
When asked if they were sacked for demanding their rights, he said, "I wouldn't know."
Copyright PUNCH.