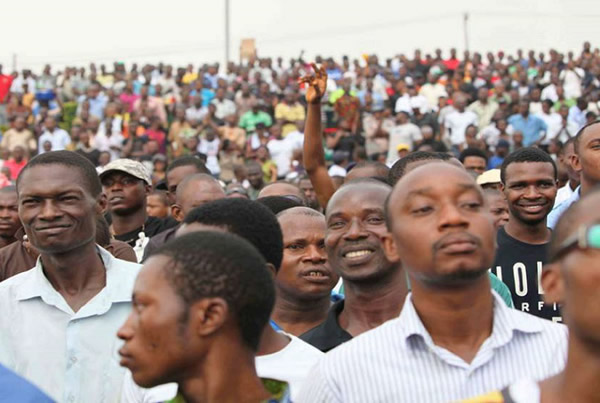 A total of 23,187,389 million Nigerians are willing to work but cannot find work as of December 2020, according to the National Bureau of Statistics (NBS).
The Labour Force Statistics report published by the agency on Monday, March 15, 2021 revealed that the unemployment rate jumped from 27.1% in Q2 2020 to 33.3% in Q4 2020.
Of the 69.7 million people in the labour force, only 46.5 million people were employed at the time of the survey.
Of the 46.5 million employed, 30.6 million were fully employed, meaning they worked more than 40 hours a week, while 15.9 million people were underemployed, meaning they worked between 20 and 29 hours a week.
Unemployment rate rose highest among young people between the ages of 15 and 35 years from 34.9% in June 2020 to 42.5% in December 2020.
Imo State recorded the highest rate of unemployment at 56.6%, while Osun recorded the lowest with 11.7%.
Benue recorded the highest rate of underemployment with 43.5%, while Lagos recorded the lowest rate with 4.5%.
Source: Pulse Nigeria