Former housemate of Nigeria's most popular reality TV show, Big Brother Naija, Ifuennda has penned several reasons why making money is more important than sex.
The actress turned reality TV star made this known via her Instagram Stories on Thursday, March 18, 2021.
"To whom it may concern, money is sweeter than sex. The peace of mind money gives can't be compared to temporary pleasure of sex. In all your getting, get money pls," she wrote.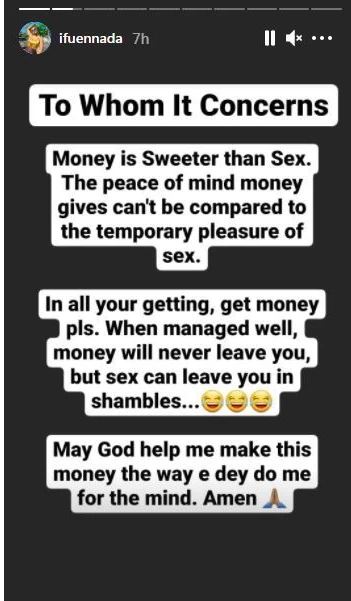 "When managed well, money will never leave you, but sex can leave you in shambles. May God help us make this money the way e dey do me for the mind. Amen."
"Just so you know you can live without sex but can't live without money. If God asked me to choose between big money and sex, I will choose the former! – Money."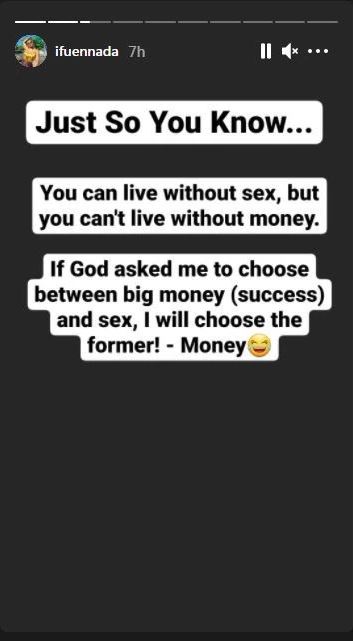 The actress also questioned the reason some men turn to 'devil' after they fell out with the partners they once claimed to love.
"For the life of me, I could never understand men who suddenly turn to the devil when they fall out with a woman they claim they love. They become angry beasts and desperately use vile weapons against the woman they claimed they once loved," she wrote.