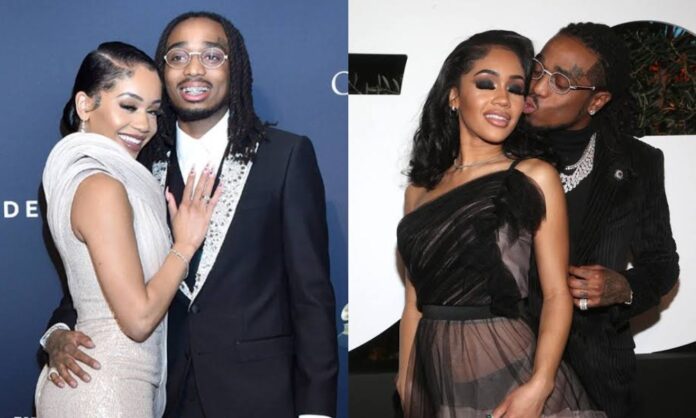 American rapper Quavo has replied his former girlfriend Saweetie on Twitter following her tweets about their breakup.
Saweetie announced their breakup via Twitter on Friday, March 19, 2021.
In a series of tweets shared via his Twitter page, the rapper and member of the group, Migos, called out his former girlfriend.
"I know you want to make this into a show so I'll play my part just this one time. I don't normally put my business out there, especially my personal life. I feel the need to address this so there are no false narratives," he tweeted.
"I had love for you and disappointed you did all that. You are not the woman I thought you were. I wish you nothing but the best."
Saweetie had earlier announced that their almost-three-year-old relationship had crashed.
There have been reports that the two had called it quits after Saweetie unfollowed Quavo on Instagram.
The couple started dating in 2018 after Quavo slid into her DM.
Source: Pulse Nigeria