Laycon's new song Wagwan has reached Top 5 in the Billboard music chart (Top thriller category). This is a good news for Laycon as his music is gradually finding its way abroad.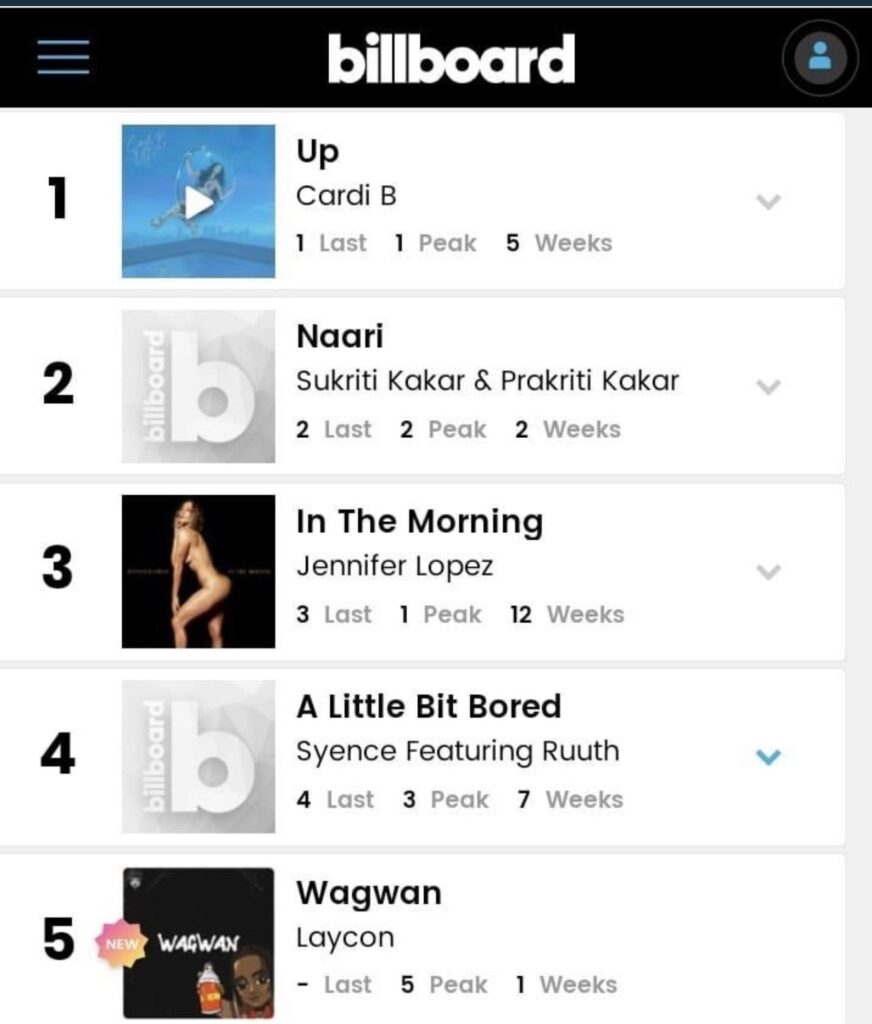 The Billboard charts tabulate and rank the relative weekly popularity of songs and albums in the United States and elsewhere. The results are then published in Billboard magazine and the online extension of the Billboard charts, provides additional weekly charts.
This was also confirmed by Richardine Bartee on her Twitter handle @THEYAMS, his A&R Manager and the CEO of GRUNGECAKE, a top Grammy mentor and recordingacademy member.