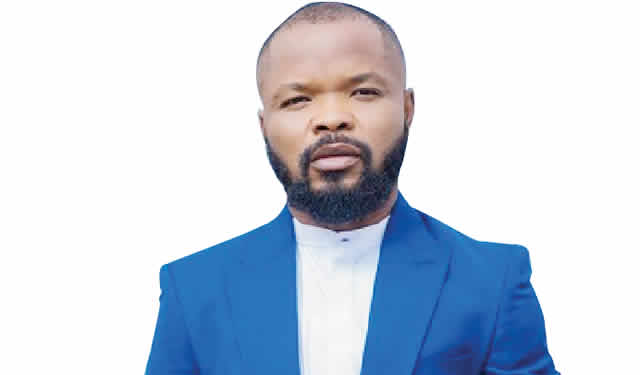 Broadcaster, comedian and actor, Chinedu Emmanuel, better known as Nedu, has said that he delved into social media comedy because he wanted to be easily recognised.
In an interview with Sunday Scoop, he said, "I decided to switch (to social media comedy) when I realised that people did not know my face. It was just my voice they knew. One is only known in the state where one's radio station has coverage and I needed more than that. That was when I decided that I needed people to know the face and make them know that I could do more than just being on radio."
Asked if social media comedy had paid off for him, the comedian said he stuck to it because it was lucrative.
He also stated that while many complained bitterly during the COVID-19 lockdown in 2020, he did not have cause to complain. He added, "The COVID-19 lockdown did not affect me. People wanted to do adverts more, so they contacted us to shoot more adverts and social media skits."
Nedu noted that the success of the 'Sister Nkechi' character he created spurred him to do more. He said, "I started with the 'Sister Nkechi' character which did well. When I saw that many people liked it, I realised I needed to do something different because it was becoming too much. I then switched to 'Officer Jato'. I try as much as possible to keep up with the times and get better by the day."
On the doors social media comedy has opened for him, the Madonna University graduate said, "It has opened a lot of doors and it is still opening. I am doing this for the money; not just because I enjoy it."
The on-air personality also maintained that the sky was big enough for everyone to fly. "I am not different. I am just me and I try to do what is in my head. I am not going to say I am better than any other person. They are who they are and I am who I am. The sky is big enough for everyone to do what they have to do," he said.
On whether social media should be regulated or not, Nedu said, "The government decides whatever they want to do. I would not say they should regulate it (social media) or not. They should do what they think is right. But if they have to regulate it, they have to spell out the terms and conditions on issues such as fake news and bullying. That is the only reason I think it should be regulated."
Copyright PUNCH.