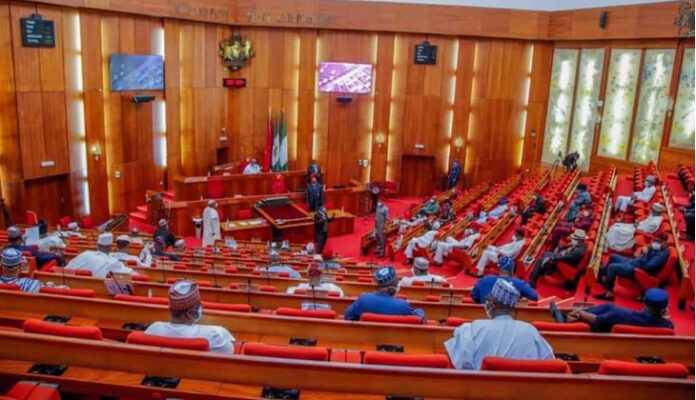 The National Human Rights Commission has commended the National Assembly's move to create 111 additional seats for women in the Senate and the House of Representatives.
A statement on Sunday by the commission's Deputy Director Public Affairs, Fatimah Mohammed, quoted the Executive Secretary, Tony Ojukwu, as commending the bill.
The statement was titled 'NHRC gives kudos to NASS in support of 111 special additional seats for women -Ojukwu.'
According to the statement, Ojukwu recalled that the commission had on several occasions collaborated with civil society organisations, United Nations Development Programmes, and the Federal Ministry of Women Affairs to propose 'Women Participation in Election Bill' and other related bills that seek to give legal backing to affirmative action towards widening the gap for women participation in politics and governance in the country.
"In Nigeria, most of the laws and policies in Nigeria today need affirmative action to be mainstreamed into them so that all can appreciate and understand issues bothering on the female gender," he was quoted as saying.
Ojukwu also commended Nigerian women, particularly the Minister of Women Affairs, Pauline Tallen; and Deputy Chief Whip, Nkiruka Onyejiocha, for respectively promoting and sponsoring the bill seeking to create 111 additional special seats for women in the National Assembly.
He assured Nigerian women that the commission would continue to show solidarity in every advocacy towards the passage of the bill into law as well as support them in championing other causes to further protect women from discrimination and other human rights violation.