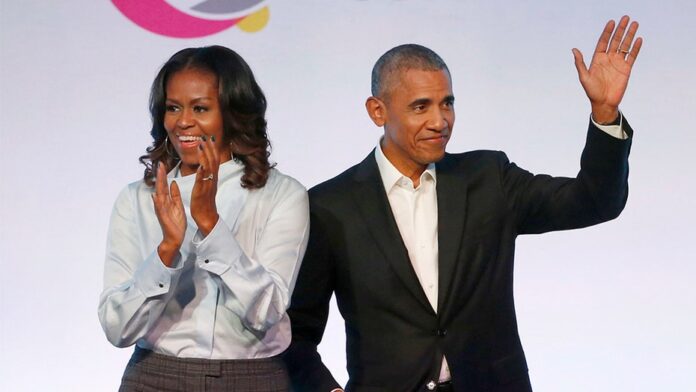 Former US Potus and Flotus Barack and Michelle Obama have announced their latest project off their multimillion Netflix deal.
According to Entertainment Weekly, the power couple are set to executive produce a 10-episode animated series titled 'We The People'.
The report confirmed that the series will center on educating young children on the United States government and how it is run.
Co-executive produced by Kenya Barris, the series has been described as "an exuberant call to action for everyone to rethink civics as a living, breathing thing and to reframe their understanding of what government and citizenship mean in a modern world."
It debuts on the streaming platform on July 4, 2021 and stars music stars H.E.R., Janelle Monae, Andra Day, Daveed Diggs, Lin-Manuel Miranda and poet Amanda Gorman.