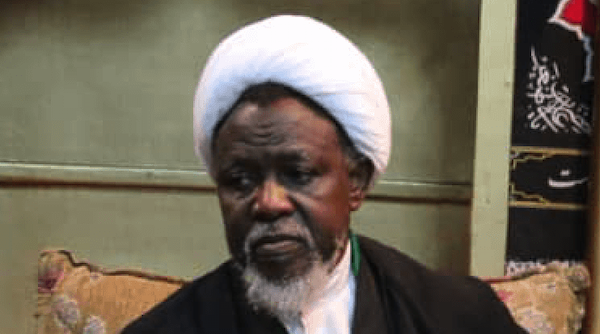 A Kaduna State High Court, on Thursday, adjourned till July 28, 2021 for ruling on a no case submission in the case involving the leader of the Islamic Movement in Nigeria, Sheikh Ibraheem El-Zakzaky, and his wife, Zeenat.
The trial judge, Justice Gideon Kurada, adjourned the case following submissions of both the prosecuting and defence counsel during the resumed hearing.
Counsel for the embattled Shi'ite leader, Femi Falana, SAN, told journalists shortly after the court proceedings that he prayed the court to rule in favour of El-Zakzaky and his wife.
Falana said both the prosecuting and defence teams addressed the court on the no case submission.
According to him, though the prosecuting counsel has called 15 witnesses so far, "we felt that no case has been established to warrant our clients being in court."
"We addressed the court that there is nothing to defend. The court took our addresses and adjourned to July 28 for ruling on the no case submission," Falana added.
But the prayer was opposed by the prosecuting counsel, Dari Bayero, who is also the state Director of Public Prosecutions, insisting that the defendants had a case to answer and asked the court to overrule the no case submission.
Bayero had on March 31, 2021, prayed that the court to sentence El-Zakzaky and Zeenat as provided by the law of the land.
The trial of El-Zakzay and Zeenat began on November 18, 2020.
Copyright PUNCH.