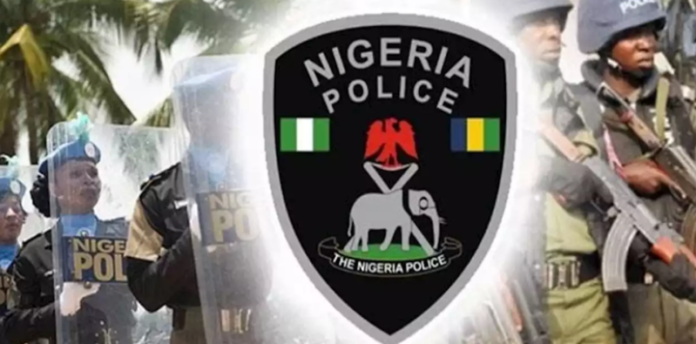 Olayomi Koiki, the spokesperson to Yoruba rights activist, Sunday Adeyemo, better known as Sunday Igboho, has raised an alarm that the Nigerian police should be held responsible if the Yoruba Nation rally turned violent in Lagos State.
He said this in a Facebook broadcast early Friday morning.
Koiki said that the Yoruba Nation Rally would hold in Lagos on Saturday despite a police warning.
"On no account will any actual or rumoured activity, including the planned mega rally, be allowed to lock down the state or hinder the normal daily activities of the good people of Lagos State, the Commissioner of Police, CP Hakeem Odumosu, said at a media briefing held in Alausa, Ikeja, on Thursday.
But Igboho's media aide noted that the rally would proceed with or without his boss, who had reportedly withdrawn himself from the rally.
He said, "I heard that the commissioner of police said no rally will hold, tell them to expect us. We will know who owns Lagos on Saturday between Yoruba people or Sanwo-Olu or police. We will all meet on Saturday during the rally.
"If everything will be ruined, let it be on Saturday. They have the choice of letting us have our protest peacefully or causing violent. Police should be held responsible for any violence.
"Let us take all our grievances to Ojota at 9 am on Saturday."
Earlier, the umbrella body of Yoruba self-determination groups, Ilana Omo Oodua, insisted that the Yoruba Nation rally will hold in the state as scheduled.
This is according to a statement signed by its leader, Emeritus Professor Banji Akintoye, and made available to newsmen by his Communications Manager, Mr. Maxwell Adeleye.
"We want to confirm again that the Pro-Yoruba Nation rally scheduled to hold on Saturday, July 3rd, in Lagos will proceed as scheduled" the statement read in part.
DSS took a cat away thinking Igboho turned into it -Koiki
has claimed that officials of the Department of State Services took away a cat when they raided the activist's house in Soka, Oyo State on Thursday.
According to him, the security operatives thought Igboho turned into the cat in a bid to escape arrest.
He also alleged that the DSS officials of taking more than they displayed during a parade on Thursday evening in Abuja.
Koiki claimed that the security operatives took millions of naira and jewellery during the raid.
He said, "Chief Sunday Igboho escaped not because he was stronger, but God rescued him.
How will they say that they saw one dollar?
"They can label anyone, but we will not back down. They want Igboho dead. The target was to kill him but they failed.
"They took one of his cats away, thinking he transformed into a cat during the attack to escape. All the allegations against Igboho should be for terrorists killing people in the country."
On why some of Igboho's security aides shot at the DSS officials, he said, "So, if someone came to attack me and I have a gun, won't I defend myself?"
He also called kings in Yorubaland to rise in defence of Igboho, saying, "Is it until they kill Igboho like Bola Ige and Dele Giwa before you speak out. Yoruba obas must speak out."
Why we raided Igboho's residence -Afunanya
The Public Relations Officer of DSS, Dr Peter Afunanya, had during a media briefing on Thursday in Abuja said the secret police arrested 13 suspects when they raided the Ibadan residence of Igboho.
He said the operation was based on an intelligence report that Igboho had stockpiled arms in his residence.
According to him, on approaching the residence, the DSS team came under heavy gun attack by nine men, suspected to be Igboho's guards.
He six of the men were armed with AK-47 and the three others with Pump-Action rifles.
Afunanya said seven AK-47 assault rifles, three pump action guns, 30 fully charged AK-47 magazines, 5,000 rounds of 7.62mm ammunition and five cutlasses were recovered from Igboho's residence.
Other items recovered were one jack knife, one pen knife, two pistol holsters, one binoculars, a wallet containing five dollars in one dollar denomination, local and international driver's licences in Igboho's name.
Afunanya said ATM cards, a German residence permit No. YO2N6K1NY bearing his name, two whistles, 50 cartridges, 18 walkie-talkies, three charm jackets/traditional body armour, two laptops and his travel passport were also recovered.
The DSS spokesman said the arrests and seizures were a confirmation of a grand plan by Igboho and his cohorts to wage a violent insurrection against the Nigerian State.