Tarmac Lounge is a a social restaurant with an open kitchen merging indoor and outdoor spaces. A place where time can be spent on leisurely social activities.
It is a contemporary restaurant that draws from the experiences of Chef (Claudia) as a lead chef and her husband (Daniel) as restaurant manager, located at 1401 University Blvd, Hyattsville, Maryland
Tarmac Lounge strips away the rigid formalities of dining while focusing on the quality of food, warm service, and relaxed casual ambience.
Tarmac lounge is set to organize a September to Remember Parties, the Xclusive VVIP Event with the king of Fuji Music King Wasiu Ayinde (K1DeUltimate) and Supreme Night with Alhaji Wasiu Alabi Pasuma Wonder live at Tarmac Lounge 1401 University Blvd, Hyattsville, Maryland.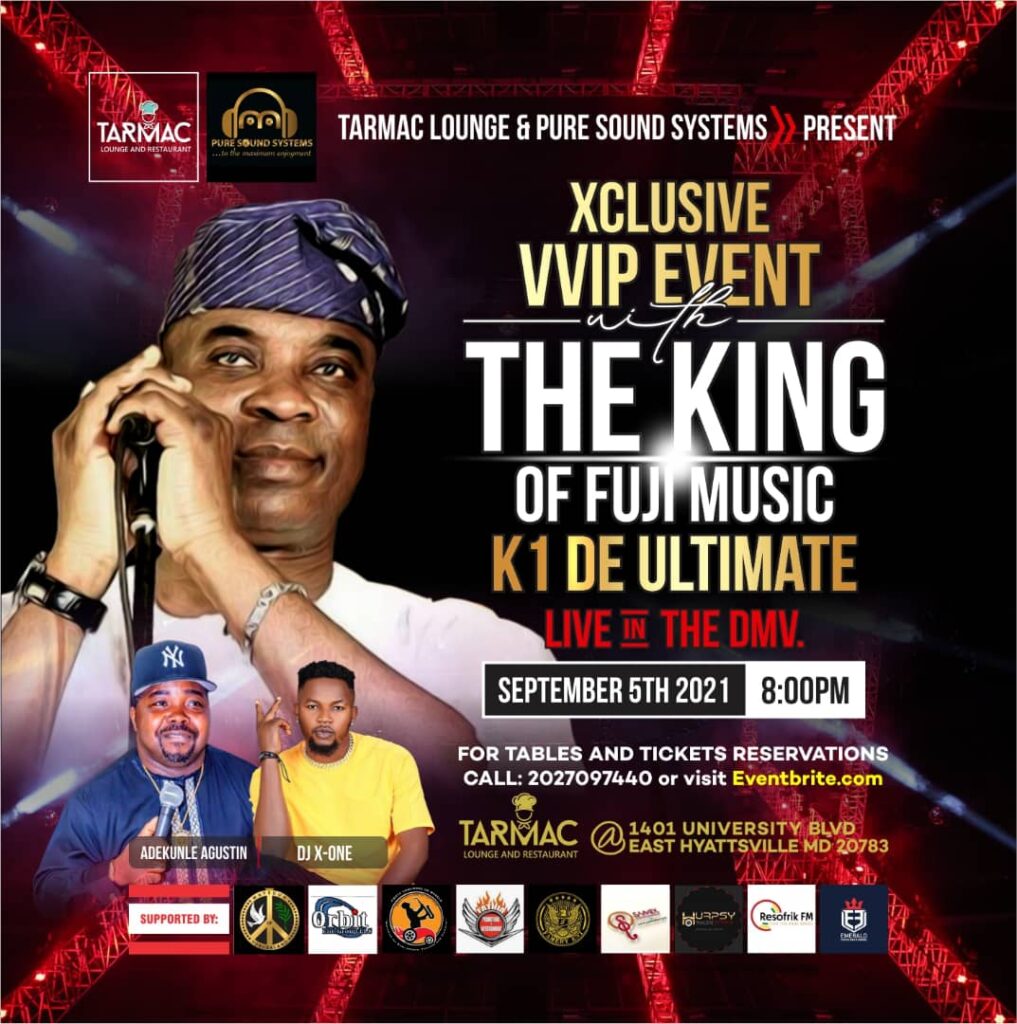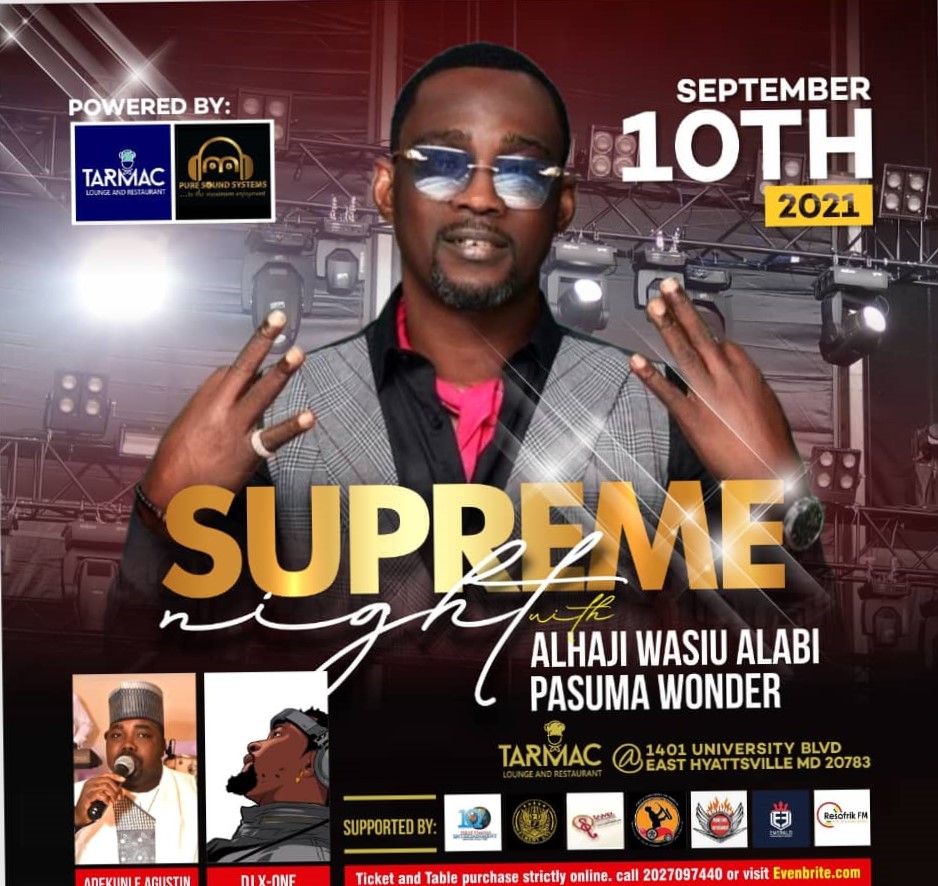 Both events are to hold in September 5th 2021 and September 10th 2021 to get your ticket to the event click the link below.
https://www.eventbrite.com/e/xclusive-vvip-night-with-alhaji-wasiu-ayinde-marshal-kwam1-tickets-163739835255
https://www.eventbrite.com/e/supreme-night-with-alhaji-wasiu-alabi-pasuma-oganla-1-tickets-163743195305?aff=ebdssbeac