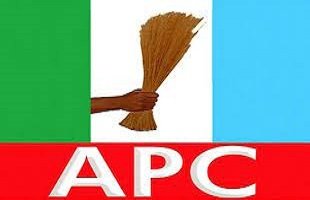 The Federal High Court sitting in Jalingo on Tuesday sacked the State Executive of the All Progressives Congress (APC), after declaring the congress that produced them as null and void.
In a three-hour ruling, the presiding judge, justice Simon Amobeda, faulted the conduct of the congress that produced them and directed them to stop parading themselves as leaders of the party in the state.
"From the submission of the parties, the plaintiff was not given the opportunity to participate in the state congress which took place in October 2021.
"By this, the party violated her constitution by not adhering to its guidelines. The Congress is hereby null and void."
The PUNCH had earlier reported that some aggrieved members of the party dragged the party to the court over their deliberate exclusion from the party's congress.
Reacting to the ruling, counsel to the defendants, John Odekina Esq expressed the readiness of his clients to proceed to the appeal court.
Counsel to the plaintiff, Joy Ezekiel Esq, who was visibly elated by the ruling said the court was indeed the last hope of common man.
Alhaji Ibrahim Tukur El-Suldi, the Chairman of APC in Taraba could not be reached for comment as he did not pick calls made to his line or reply to a text message sent to his phone.
Copyright PUNCH.