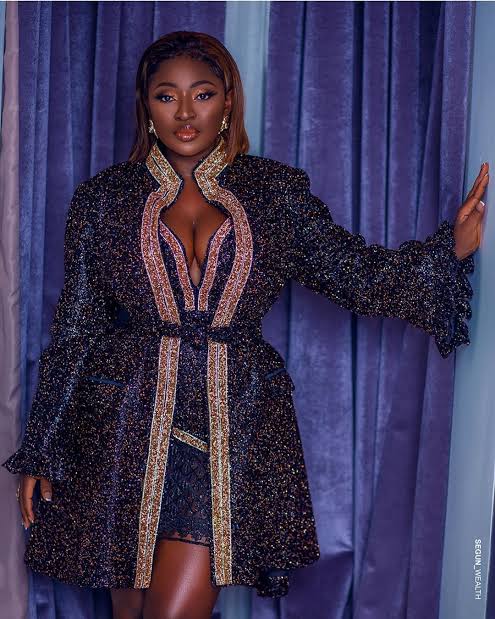 The actress has stated that the rumours circulated by a blogger were untrue.
Nigerian actress, Yvonne Jegede, has responded to allegations made by blogger IJ Ada Igbo regarding a supposed secret marriage to politician, Ned Nwoko, who is currently married to fellow actress, Regina Daniels.
The blogger had claimed that the actress deleted photos from her social media page following the alleged secret wedding.
In response, the actress took to Instagram to share a video to refute the claims. She expressed her frustration with the false post, questioning how someone could boldly spread such falsehoods and tarnish people's images for the sake of attracting attention to their blogs.
She said, "When many people tell you they know 'something' is happening or believe something has happened, you asked them how they got to know, they tell you they read or heard it from the Internet. Oftentimes, they heard it from idiots like the person talking in this shameless and false post.
"How could you be this bold about falsehood? How can you lie so confidently? How can you intentionally tarnish people's image and damage relationships all because you want to attract people to your blogs?'
She continued, "This funny post is evil and false in every intent. I won't dissipate energy fighting you. Karma is already dealing with your destiny because if you have one, you won't be all gassed up about other people's lives when yours is tattered.
"How does deleting my photos on my page give off anything??? The effrontery to mention my son sef, I suppose give you one dirty slap. #DontBelieveEverythingYouSeeOnline Ij Ada igbo you can get traction without trying to make someone look bad FFS."
The actress dismissed the notion that deleting photos from her page meant anything significant, and she expressed her indignation at the mention of her son.
She emphasised the need to be cautious about believing everything seen online and criticised the blogger for trying to make others look bad.
Yvonne Jegede is a renowned Nigerian actress, film producer, model, and television personality. She has appeared in several notable movies, including 10 Days in Sun City, Okafor's Law, and Gold Statue