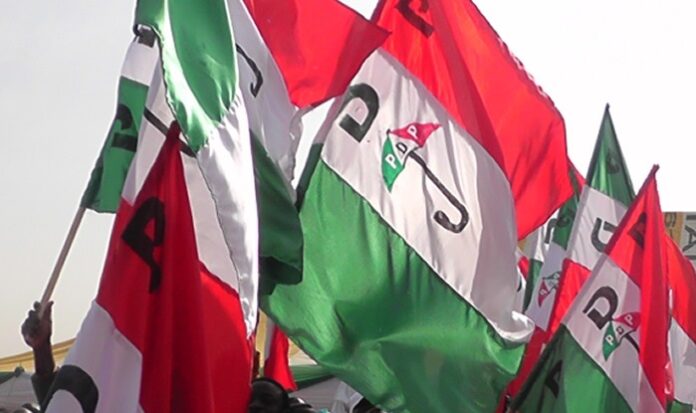 The Rivers State presidential election coordinator for the Peoples Democratic Party, Abiye Sekibo, on Monday, cited infringement in the provisions of the Electoral Act 2022 on the use of electronic transmission of results.
Sekibo appeared at the Presidential Election Petition Court as a witness in aid of the PDP's petition challenging the victory of Bola Tinubu of the All Progressives Congress as the winner of the February 25 election.
The witness told the court during cross-examination by counsel for Tinubu, Akin Olujimi SAN that the results from polling units across the state were not captured on the Bimodal Voters Accreditation System.
He said, "All the polling units I went to…they could not upload the results."
He however admitted that his candidate did not poll up to 25 per cent of votes in the Federal Capital Territory.
In the same development, the Nassarawa state collation officer for the party, Ibrahim Hamza alleged electoral malpractice in the elections.
Hamza made the allegation during his cross-examination at the court where he testified in aid of his deposition at the court challenging the return of Tinubu.
He told the court that he signed the presidential results for the state under duress.
Besides, he alleged that the electoral commission did not follow due process in the conduct of the election.
He said, "Due process was not followed…I had to sign to obtain a copy of the results because there was this intimidation that if I did not sign, I would not be given the result. I signed it under duress."
Among the prayers by the PDP to the court are "that it be determined that all the votes recorded for the 2nd respondent in the election are wasted votes owing to the non-qualification/ disqualification of 2,3 respondents."